Wayzata High School


Class Of 1970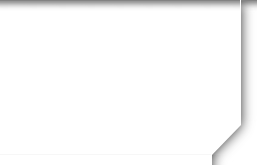 Not a member?
JOIN HERE
Find and click on your name.

Wayzata High Class of 1970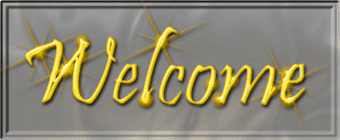 This is your Class Website!

This WHS Class Website was created to:
· Connect and stay in touch with Classmates from Wayzata Senior High School Class of 1970
Wayzata Schools from Kindergarten to 12th Grade.
Did you attend WHS from 1967-1970 with this class?
How about just some of High School?
Or Junior High School with us?
Or even Grade School?
Then you're at the right place!
To keep classmates updated on upcoming events, like reunions, etc...

To foster a sense of community between us, regardless of the years and miles since we've last met.

This site will improve over time as more of US (Our Classmates of 1970) take an active part in signing up and sharing ideas for this site and for our future events.

It was created and funded by Mark DeKoster.

And is totally Free of Charge to All Classmates!

When you join Member Functions are visible. Your information is secure and only viewable to registered Classmates from the Class of 1970! If you attended the Wayzata School System and were a student or teacher of the Class of 1970, you may join this site.
Contact Administrator for Access!
Use "Contact Us" Tab at top of Website!
So

sign up, stay in

touch

,

post

pictures

, have

fun

and don't forget to

tell

other Classmates as well!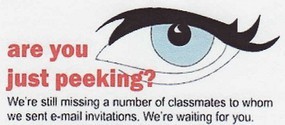 PASS MOUSE OVER COUNTDOWN CLOCK FOR DATE OF REUNION
CURRENT DATE OF SATURDAY, SEPTEMBER 24, 2022 IS THE NEW AGREED UPON DATE FOR THE 52ND REUNION AT THE SHERATON MINNEAPOLIS WEST HOTEL FOR A LATE AFTERNOON EVENING PLEASE SEE ANNOUNCEMENT INFORMATION ABOUT THE REUNION EVENT AT THE BOTTOM OF THIS PAGE IN THE ANNOUNCEMENT SECTION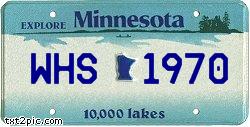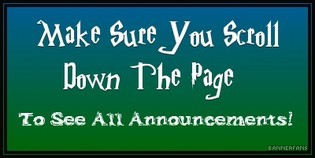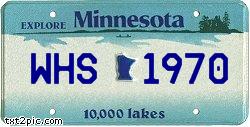 CLICK ON THE LOGO TO THE RIGHT TO LOCATE

WAYZATA HIGH SCHOOL

ALUMNI SITE

PLYMOUTH, MINNESOTA (MN)

CLICK ON THE LOGO TO THE RIGHT TO LOCATE

CLASSMATES.COM WEBSITE

CLICK ON THE LOGO TO THE RIGHT TO LOCATE

HOME OF THE TROJANS

| | |
| --- | --- |
| Are you on Facebook? You can Live chat with Wayzata High School Classmates and friends from 1970 and other years! After registering here on our class website, so you won't miss out on class announcements and upcoming reunion details, etc., come on over to Facebook and join us! You'll find well over 100 Classmates, work friends, other old friends, relatives, and will probably make new friends too! | |



PRIVACY NOTICE:

All contact information (address, phone number, e-mail address) entered into this website will be kept confidential. It will not be shared or distributed. Your contact information is private: your street address, e-mail address, and phone number cannot be seen by the classmates unless you grant permission on your Profile. When someone clicks on your name, the only contact information they will see is your city and state and whatever information about yourself you choose to put on your Profile. Unless you explicitly grant your permission, your email address is not visible, although an email can be sent to you using the contact box at the bottom of your Profile page. ;)
Email notifications from this web site:

For those of you with spam blocking or email filtering capabilities, please add postmaster@classcreator.net to your email account as a safe sender in order to receive email communication from this web site. We do not want to receive "bounce back" emails and don't want you to miss receiving emails from other classmates! ;)

Pay no attention to that man behind the curtain for

I am the Great Administrator!

Oops, you found the space where I do all the work on the site from...

This was the only area I could squeeze into! Mark R. DeKoster
| | |
| --- | --- |
| | |
Opens in a New Window to allow for listening pleasure throughout the site!

ANNOUNCEMENTS
•

Hello again, WHS Class of '70!

It's us again, your friendly WHS Fifty-Plus-Two Year Reunion Committee just checking in and updating you on our progress toward our September celebration. We are thrilled with the response we are receiving! Thank you to those who have made our "Money People" aka Arlene and John, happy by sending in their registrations. I hope yours is among them – if not, and you're hesitating, we get it. You aren't sure. But, please, we want you to join us.

Now if you need a good reason, we thought of 10. So here goes – one of these should motivate you to register!

Reason #10 Because you won't know unless you go!

Reason #9 Some classmates are traveling thousands of miles to be there. There are even planes involved. So far, we have classmates traveling from California, Virginia, Indiana, Ohio, South Carolina, and well, Wisconsin. We know that WI isn't far but hey – they're crossing a state line. And they want to see and talk with you. It's true. We do.

Reason #8 Do you want your yearbook picture to be the last thing we remember about you? Added plus: You won't have to wear a tie to the reunion. Or that blouse with the Peter Pan collar you hated but you wore it because your mom loved it. You can wear whatever you want!

Reason #7 Few events offer the opportunity to go back in time and laugh like a teenager. And listen to songs we loved so much. Color my World anyone? Stairway to Heaven? Please send your favorite song to add to our playlist. We're going to play them all. Feel free to sing along. Mike will add your favorite to his list.

Reason #6 There is no dress code. No one will be checking to see if your hair touches your collar or whether your skirt touches the floor when you kneel. There will be no dress code sit in.

Reason #5 At a reunion, every one of us will show up fifty-two years older. Name badges will have huge type and feature our yearbook pics! The number 70 will still figure prominently at the reunion – it will just be, for most of us, our current age. See what we did there?

Reason #4 Because you can't share a hug or a laugh on Facebook or through Zoom. A few FB messages or "likes" on your Christmas picture with your grandchildren are not a conversation. We've all been highly isolated for the last two years. It's time to get together, share a laugh, reach out and be happy we are all together one more time.

Reason #3 It's not about who you were then or who you hung out with or dated once upon a time. It's about who you are now. Tell us your stories. Bring pics of your grandchildren or your fur babies. We want to see them. We want to see you.

Reason #2 It's more fun to relive memories with those who shared them with you. (Spoiler alert: Someone may be able to remember that teacher's name that you can't.) What was the name of that guy with the squeaky shoes who taught civics? Remember the burning bush in the Scarlet Letter? If you were in Señora Ohman's Spanish class you will not be required to conjugate any verb into the future perfect tense. Or solve any math problem that involves Train A and Train B. Reunions are a lot more fun than science class. There is music. And food. And no math. We promise.

Reason #1 Someone there is hoping to see you. Yes, you. Reconnect with old friends, make new friends. Chat. Mingle. Laugh and reminisce. We had good times, we had hard times, we traveled through high school ... together. Some of us have known one another since elementary school. And we're still here. Let's celebrate the journey that has brought us together, once again.

As John and Paul said, "There are places I'll remember … All my life, though some have changed." Mike, can you put that one on the list, please?

We have all changed. So, let's gather once more and share our memories and make new ones.

Your Fifty-Plus Two Reunion Committee

Andy, John, Gail, Chris, Pam, Arlene, Mike, Mark, Deb, Byron, Sue, Bev, Kevin, Janet, Chris and everyone else who has volunteered to help out!

P.S. How to register!

Date: Saturday, September 24, 2022

Location: Sheraton Minneapolis West Hotel

12201 Ridgedale Dr, Minnetonka, MN 55305

Time: 6 p.m.

Cost: $75 per person includes food, Cash Bar

There are two convenient ways to reserve your place so we can prepare your snazzy nametag –

1. Venmo: To register through Venmo (it's easy!): The locator is Wayzata Class of 1970. Pay directly and indicate if you're registering/bringing a guest – and the guest's name. There is a slight cost to the Reunion Account – so feel free to add $5 to cover the fee if you choose this option – You don't have to add the fee to use Venmo but our bankers would greatly appreciate defraying the cost.

The Venmo link: https://venmo.com/u/wayzata1970

2. Check: If you're sending a check and bringing a guest, please indicate in the memo your guest's name. Make check payable to Wayzata Class of 1970 and mail to:

Arlene Roehl

159 Lakeview Avenue

Long Lake MN 55356

Should you want to stay overnight at the hotel, here is the link to reserve rooms directly with the hotel. A reduced rate has been negotiated for this room block. (Rooms available at this rate from Thursday, September 22 – Monday, September 26.)

https://www.marriott.com/event-reservations/reservation-link.mi?id=1639347164057&key=GRP&app=resvlink

•

Hi all,

Your help is needed! We've had some email bounce backs - if anyone knows of new email addresses for the following classmates or how to contact them, please email Pam at "pamelacapriottimartin@gmail.com". Thanks!

Blair Johnson; Craig McCannel; Sharon Kunerth (Anderson); Joan Pickenpack (Staudt); Tony Abelson; Michael Krause; Susan Keen (Hayes); Carol Hatcher (Dunsmore); Karrie Groettum; Scott Elavsky; John Gorman; Tim Loomis

•

I wanted to pass along the sad news that Susan Taylor's beloved husband, Nick, has passed away. Here is the link for those who are interested in passing on their condolences. May he fly with the angels. He was so loved. I have included a link to his obituary and Celebration of Life details as well as Susan's GoFundMe page.

https://www.ellisfamilyservices.com/obituaries/Nicholas-Louis-Erdos?obId=24066090#/obituaryInfo

https://www.gofundme.com/f/help-remember-nick?utm_medium=referral&utm_source=caringbridge&utm_campaign=partners_cp&fbclid=IwAR0yVcsLdsXK3I25yyEoIgjwsO-BFh4iNatvhdC-SYoSiPFZBz6vL8x4JRE

•

What a fine looking group - Hope to see you again next fall!

•

ANNOUNCEMENTS!

Do you have an announcement you'd like to post for all classmates to read? Well, you can... and it will show up in this gold shaded section below. Just go to the "MEMBER FUNCTIONS" section and then click on the "Post Announcement" link on the top left side of this page and enter your announcement, it will be sent to the Administrator for final approval to check for content.

Thank you all for participating in our Wayzata Class of 1970 Website!